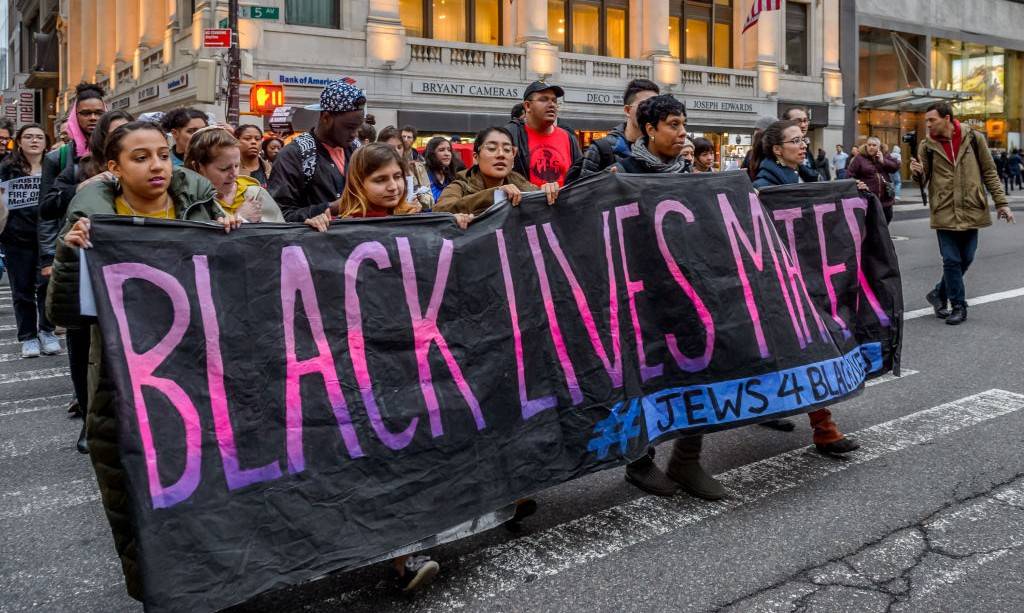 I would split the agenda into macro and micro pieces. Macro includes over-arching efforts in social transformation. Micro policies are aimed narrowly at policing.
In the Macro category, we could start with the agenda of the Movement 4 Black Lives coalition (M4BL), which includes Black Lives Matter (BLM) proper (but not Deray McKesson). Their program is mainline democratic-socialist, or if you like, social-democratic (there is really no difference, AFAIAC). Where it would differ from, say, the platform of Bernie Sanders is the inclusion of pointedly anti-racist planks, such as Reparations and "End the War on Black People."
I've written critically about Reparations in the past and don't need to rehash that here. The rest of the M4BL platform is broad enough to command wide support.
The political question is how an explicit call for "abolition" or "defund" is understood by the public. Without some elaboration, it could be taken to mean a complete absence of police, which is clearly a non-starter. The problem with a utopian demand is that we abandon the field to reformers about whom we might harbor serious reservations. For instance, most liberal mayors, both black and white, have failed to come through these past four weeks with enhanced progressive credentials.
The flip side of "defund" is that it tends to be reduced to "cut the police budget." No doubt some of that money could be devoted to better purposes, but it doesn't say much about changes in police practices. In that sense, it isn't all that radical.
Politicians are skilled at moving money around in a way that looks like changes have been made, while underneath it all, the result is what the pols wanted to do anyway. One can only verify a change in a government budget by reference to an unobservable counterfactual, which requires analysis not easily conducted by the lay public.
There's nothing wrong with a radical, vague slogan, as far as street agitation is concerned. And if you drill down into the details of, say, M4BL's "End the War on Black People," there are all sorts of things worthy of support. I'd say the challenge is to surface the most important bits, so that when people hear "Defund the police," they know what the next steps should be.
Imagine that in response to huge protests, a local government convenes a task force to develop specific proposals. They could all agree to "end the war on black people." But where would it go from there? In Jesse Jackson's terminology, the "tree-shakers" make such meetings possible. But we need "jelly-makers" to Get. Shit. Done.
What to do? Most broadly, we need a major shift in the balance of resources from police to social services, or as M4BL says, "Invest in Care, Not Cops." Much of what police waste time in now could be done more intelligently and more humanely by social workers, mediators, counselors, and others. We don't need traffic cops to be armed to the teeth. We could also lighten the burden on police by decriminalizing more, if not all, drug offenses. We could de-incentivize arrests and citation-writing, especially for completely non-criminal acts, such as failing to pay a parking ticket.
As I've noted before, desires for any such shifts are confounded by the current, miserable condition of state and local government budgets. Thanks to the virus and the economic shutdowns, unless Congress acts, there will be no new money to expand non-police public services. The police may be defunded to some extent, but so will everything else.
Ultimately, we will need armed officers with arrest powers to deal with violent criminals. There is no getting around it. If there's an armed bank robbery in progress, sending a squadron of social workers is not going to fill the bill. Denial of this will just drive potential supporters of BLM etc. to apologists for less meaningful changes.
Secondly, political leaders should command police to focus on public safety, not counterinsurgency. There is no reason to expend vast amounts of manpower herding around crowds of peaceful demonstrators. There is no reason to use violence against someone doing nothing more than blocking traffic.
Then there are some possibilities in the micro bucket. Here the "8cantwait" menu provided by Campaign Zero and Deray McKesson is more relevant, though it should be noted that M4BL has loads of fairly specific proposals as well.
I'd like to note that in the mainstream media, McKesson is commonly associated with Black Lives Matter. He's been a guest on 'Oprah.' He is networked into the DNC. In 2016, he waltzed into Baltimore thinking that, with a bundle of tech and celebrity money, he could be elected mayor. He ended up finishing sixth in the primary. He is also reviled by BLM supporters on Twitter for appropriation of the protests' energy.
The fact is that BLM and M4BL are separate organizations that do not include McKesson or Campaign Zero. BLM is a real organization with members, chapters, and leadership. Campaign Zero appears to be Deray and a handful of collaborators, more like a small think tank than a movement group.
They are all contending for brand ownership. They are all the beneficiaries of a new tidal wave of money from corporations and woke celebrities. That notwithstanding, their proposals deserve serious consideration. Their standing as leaders of the Revolution is a different matter.
There are definitely things to like in the #8cantwait litany, but also some items that invite ridicule ("Require officers to give a verbal warning in all situations before using deadly force."—shades of Joe Biden). I've said before that much of it depends on police self-regulation, which begs the question of who will police the police. Elsewhere, Campaign Zero has spoken of civilian review boards, my own preference for an immediate, narrow demand.
If we can get effective governance of the police, by means of CRBs or otherwise, then all the suggestions in #8cantwait and M4BL become more salient. As long as police are out of control, we will have a problem.